EMOJI STATISTICS
🌍 Around the Year in 52 Books: 4
🍬 Popsugar Reading Challenge: 4
🧚 Cornerfolds Retelling Challenge: 0
🏮Year of the Asian Challenge: 2
💀Monstrous March: 3
🎶#HamilThon: 14
🦊 Total: 22
STATE OF THE ARC
State of the ARC is a monthly meme at Avalinah's Books meant to motivate you to finish up all your long overdue ARCs (Advanced or Early Reader Copies).

State of the ARC has a Goodreads groups ARCs Anonymous. Join it here.
🦄 Review copies read: 6
🐇Review copies remaining: 15
As you can see, I finished my first bingo sheet in three months, and since there's still another three months left, I started working on another one!
I also finished every prompt for #Hamilthon… except one. I guess you can say I'll never be satisfied, huh? I tried to finish Crooked Kingdom in the last minute, but I don't want to force myself through 400 pages in one day if it doesn't come naturally.
POSTS ON THE BLOG THIS MONTH
READING HIGHLIGHTS
🏳️‍🌈 LGBTQAI+ representation
💐 POC/Indigenous representation
🌱 Disabled or Mental Health representation
(🏳️‍🌈) The October Daye series by Seanan McGuire: (Urban Fantasy) This month, I got impatient and read 4 main books in the October Daye series (#3-6), as well as two short stories. It's like this series gets better with every book – but it also doesn't pull punches when it comes to angst. The main character isn't LGBT, but there are multiple sapphic side characters (and also a bisexual guy, although as of book 6 this has only been mentioned in a prequel short.)
🏳️‍🌈 Gender Queer: A Memoir by Maia Kobabe:(Nonfiction, Memoir, Graphic Novel) This graphic novel memoir of a biromantic asexual genderqueer person was one of the best things I've ever read. Seriously. The art is beautiful, the experiences are relatable and honest, and it was eerily close to my own experience despite having so many differences. This would have helped teen-me so much. (review queued)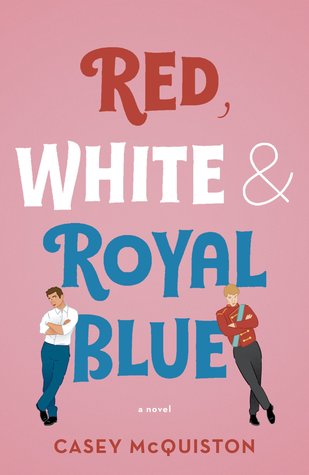 🏳️‍🌈💐Red, White & Royal Blue by Casey McQuiston: (New Adult, Romance) A New Adult romantic comedy between the bisexual, biracial son of the first female President of the United States, and the gay grandson of the Queen of England. I absolutely loved this book – it was funny, diverse, and also called out/paid attention to real world issues that are often ignored in political/royalty romances. (review queued)
A Jury of Her Peers by Susan Glaspell: (Short Story, Classics) I read this short story about two wives investigating a murder mystery for class, and it was so hauntingly well-written.
🏳️‍🌈 A Closed and Common Orbit by Becky Chambers: (Sci-Fi) This is the standalone sequel to The Long Way to a Small Angry Planet, and I actually liked it even more than the first one. It had less main characters to concentrate on, and two dual storylines that both involved AIs.
🏳️‍🌈 🌱 Write Good Sh*t by RoAnna Sylver: (Nonfiction) This is a book by RoAnna that offers writing advice, both in general, and specifically on writing marginalised characters / writing as a marginalised writer. Just as RoAnna's other works, it's funny, relatable, and comforting, while also being honest about hardships.
NEW BOOKS THIS MONTH
Review copies
Bought
On the one hand, I was REALLY good and only bought one book this month (Once & Future is a pre-order). On the other hand, I was REALLY bad at not requesting more review copies. Oops? To be fair, I already read two of those ARCs.
Fun fact: With these two, I have now officially bought four mythology books from three different mythologies this year. (+ An e-novella based on a Native American legend.)
VIDEOGAME UPDATE
Towards the end of the month, I bought both Rise of the Tomb Raider and Assassin's Creed: Rogue on sale, with pretty awesome discounts. I've been replaying Tomb Raider to freshen up my knowledge of the story and get a few more achievements before actually playing the sequel. I am also planning to finally play the AC games in order, but the first one is just… so boring. And yet I don't want to just skip it? I don't know, man.
I also finally gave Fallout: New Vegas another chance, and actually got far enough to recruit Arcade this time. He's great, 10/10, would recommend. I'm planning to finish that game and Fallout 3 eventually (I've finished Fallout 3 before, but not the DLCs), but I'm distracted by Tomb Raider at the moment. Too many games to play, honestly.
Aaand then I got addicted to Stardew Valley. I've owned this game for years, but never really got into it before recently, because I never knew what to do? Thankfully, with some helpful tips from a friend, I am doing quite well right now and on my way to romancing Sebastian. Probably.
~ Alexa